I Finally Built a Quad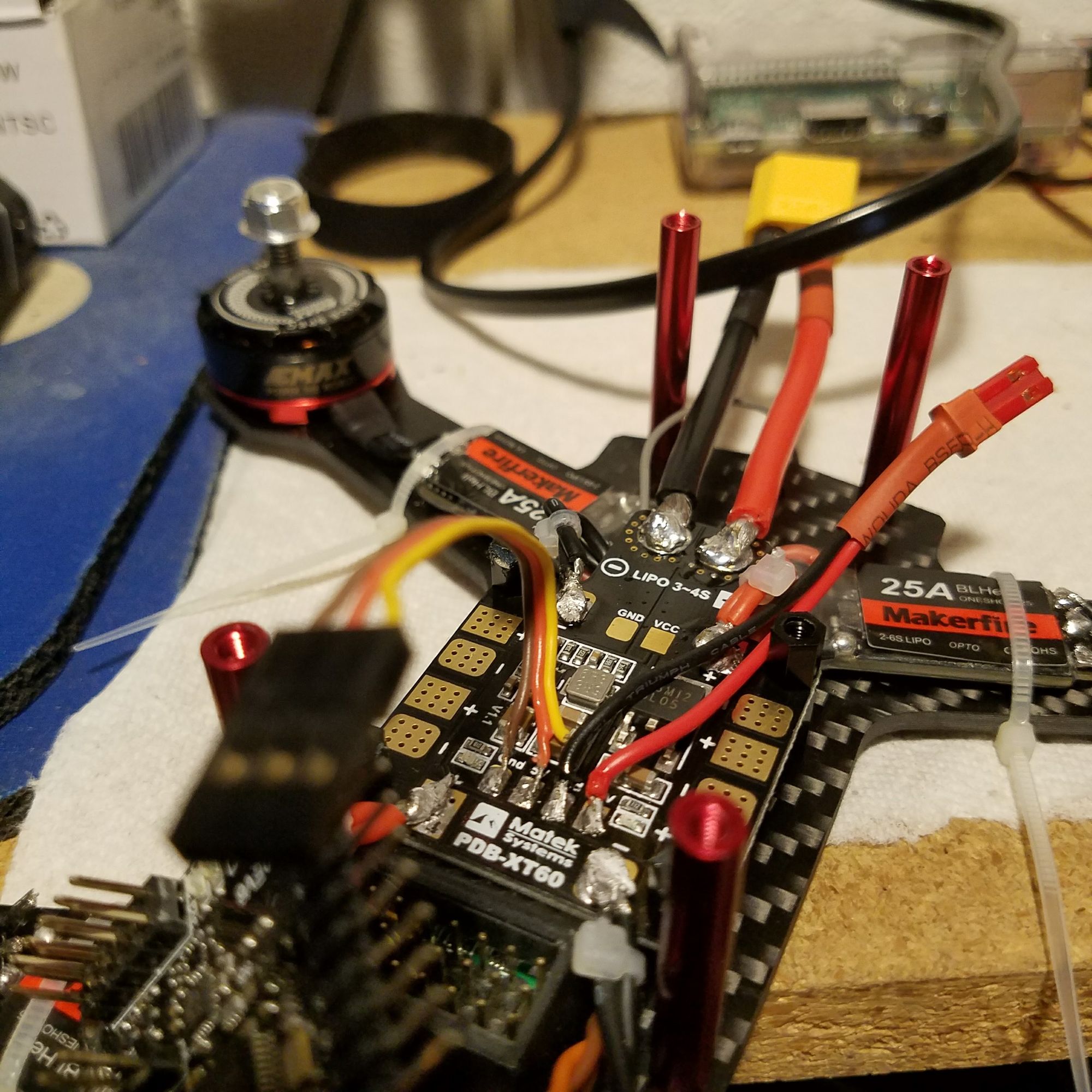 This was my first legit build in several ways. Most notably, it was the first build where I used a pre-fab carbon fiber frame. The durability can't be beat, and that can be important when you're regularly nailing tree trunks.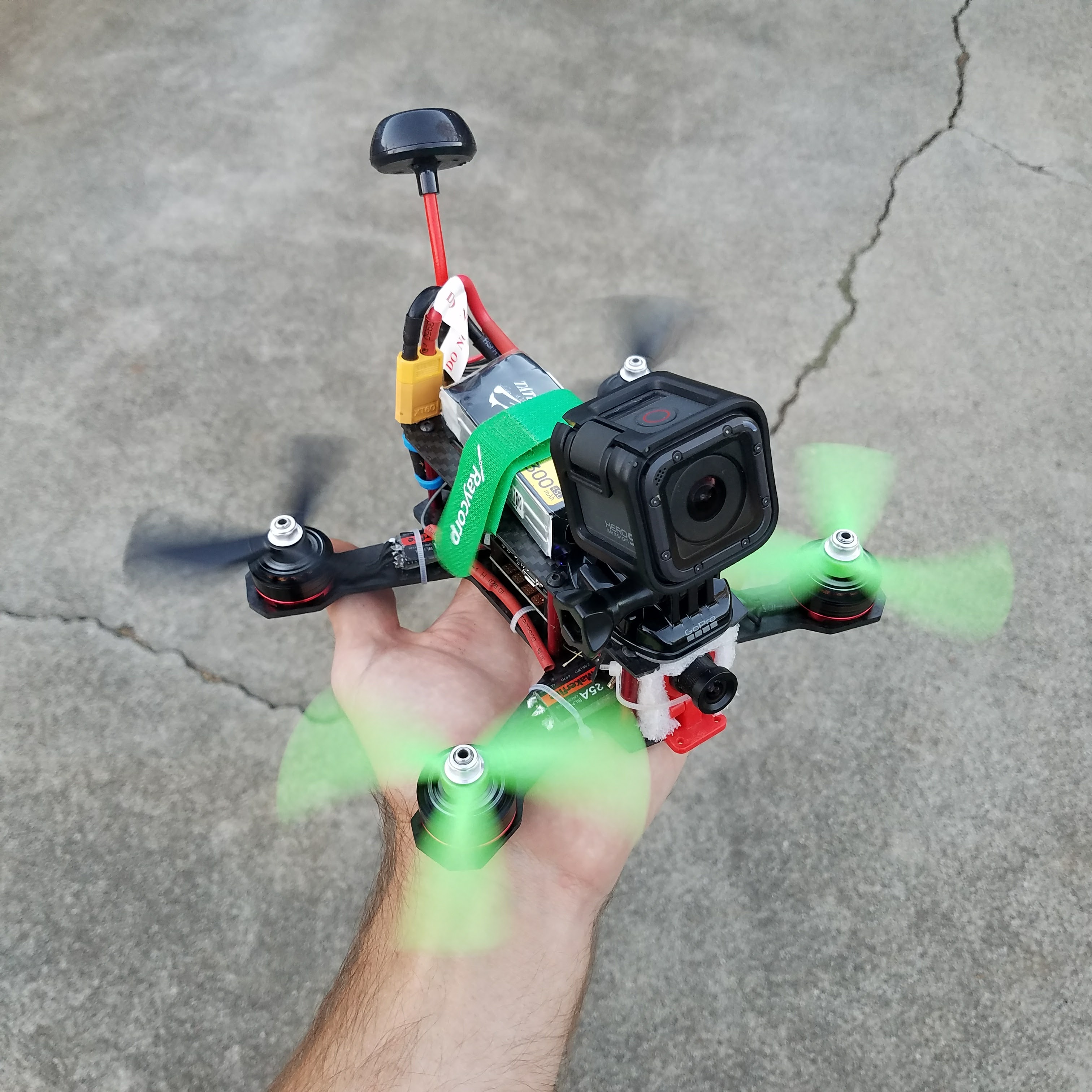 This is also the first quad ( 4 motor ) I've built. My homemade projects were all tricopters, but ultimately I couldn't get the yaw control to be reliable enough.
Being a 180mm size, the hardest part of the build is just fitting everything into such tight quarters. I spent a lot of time just visualizing where the components were going to sit, trying to leave things accessible and swappable where possible.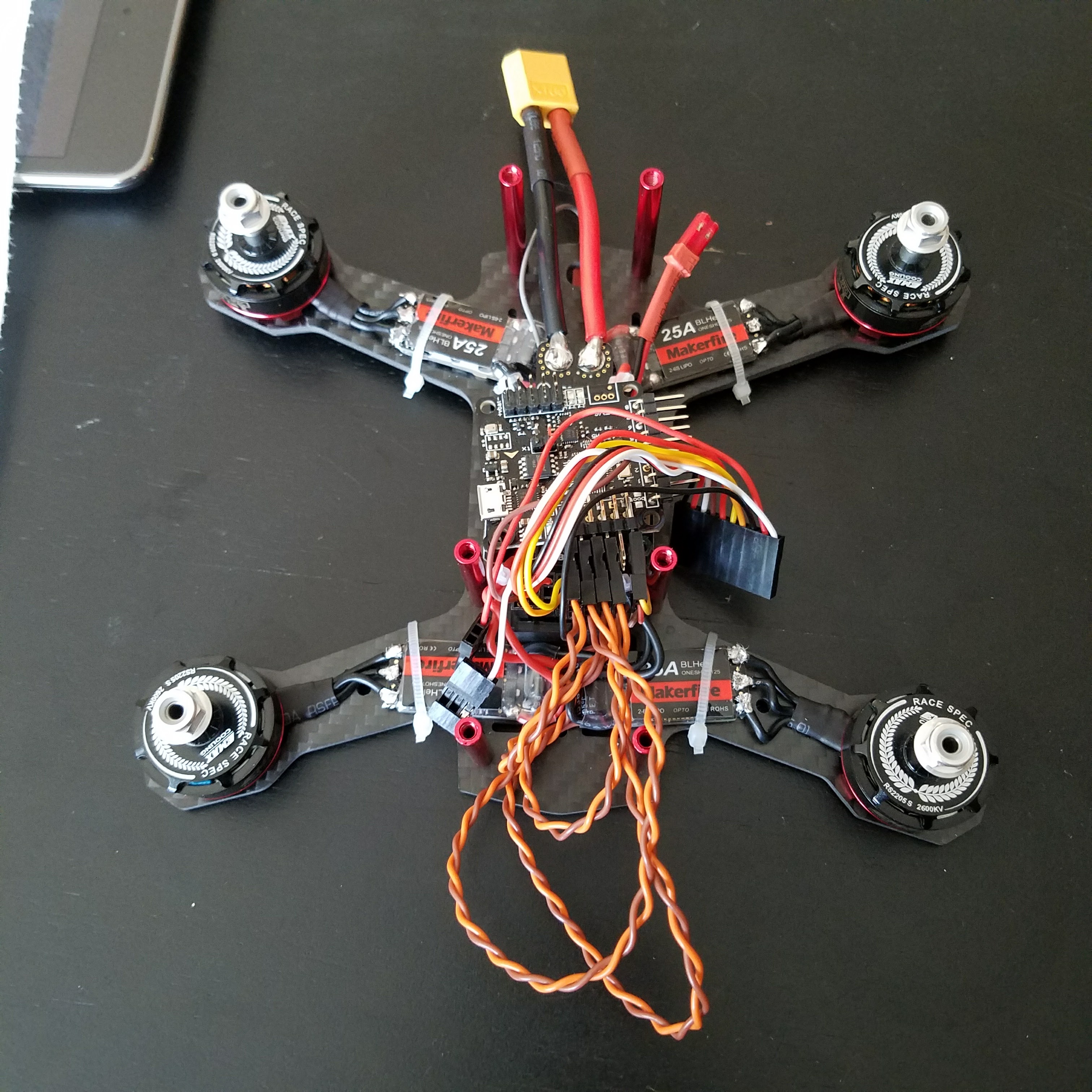 Build List
BLHeli 25A ESC
EMax 2300kv motors
Naze32 Rev 6 flight controller
It fits 4x5x3 props, and a 1300mah battery seems to be a good size ( also allows the GoPro to fit ).
Then there's a PDB board, radio RX, video camera, VTX, and antenna.
Videos
I'm getting much better at staying off the ground and avoiding the trees, but I have a long way to go before I'll be producing impressive videos.