New 180 build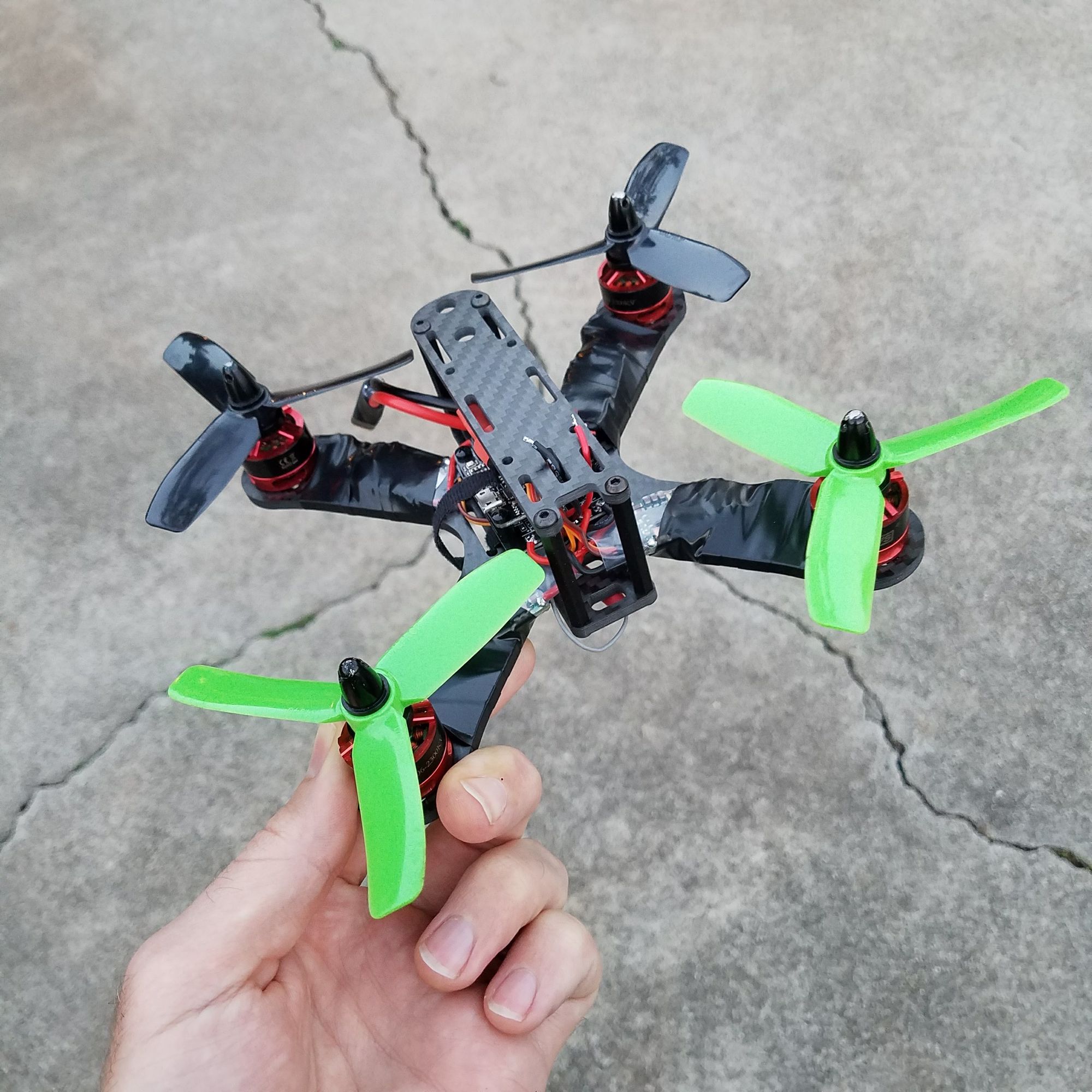 Once I started flying FPV with my newly build 180 quad I really never went back to flying my tricopters. As a result, I've started to break them down and recycle the components into a new quad.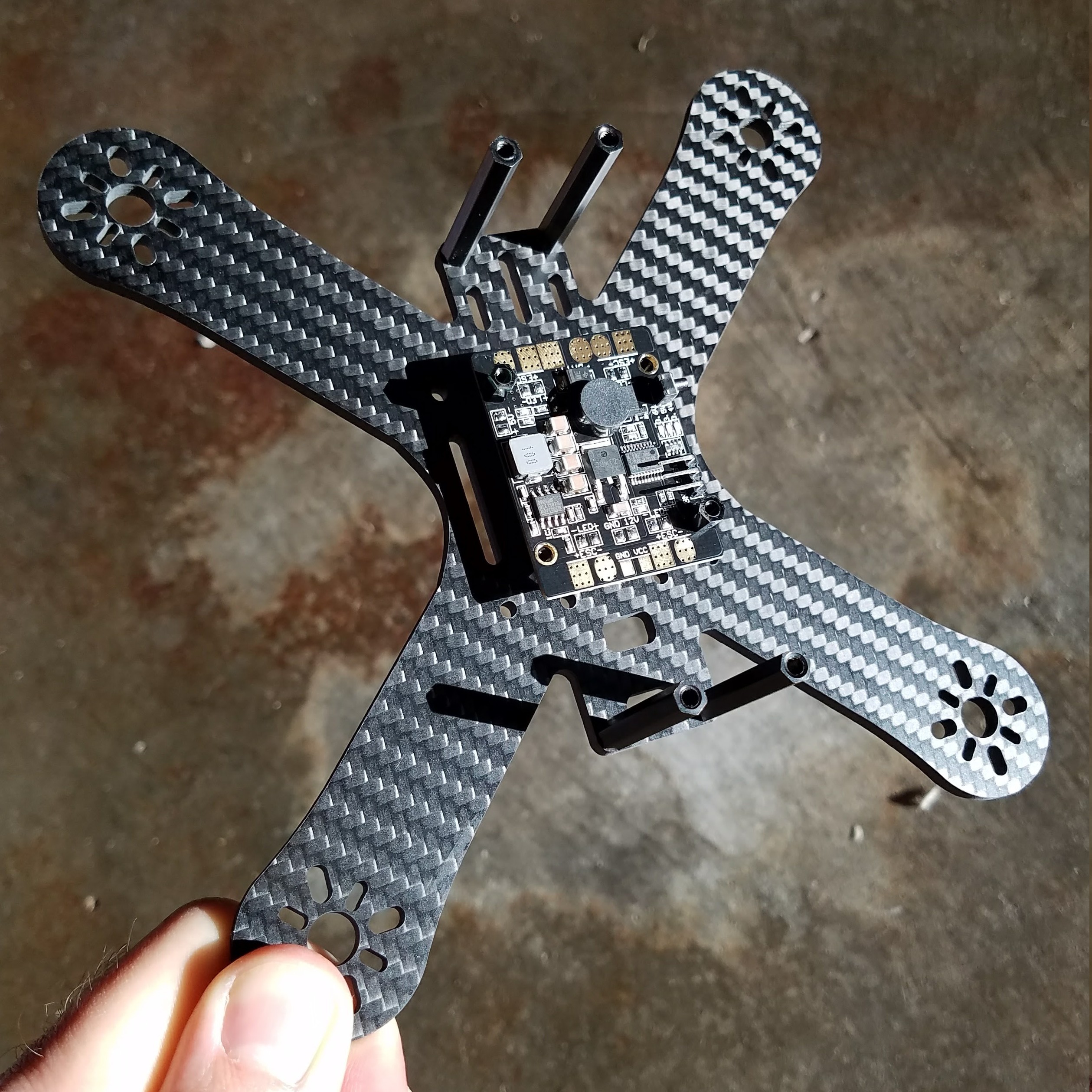 It wanted a backup quad because it can be a bummer to break something and be grounded for the day when you're already out in the field and want to keep flying. It should also be interesting to test different components and configurations on each.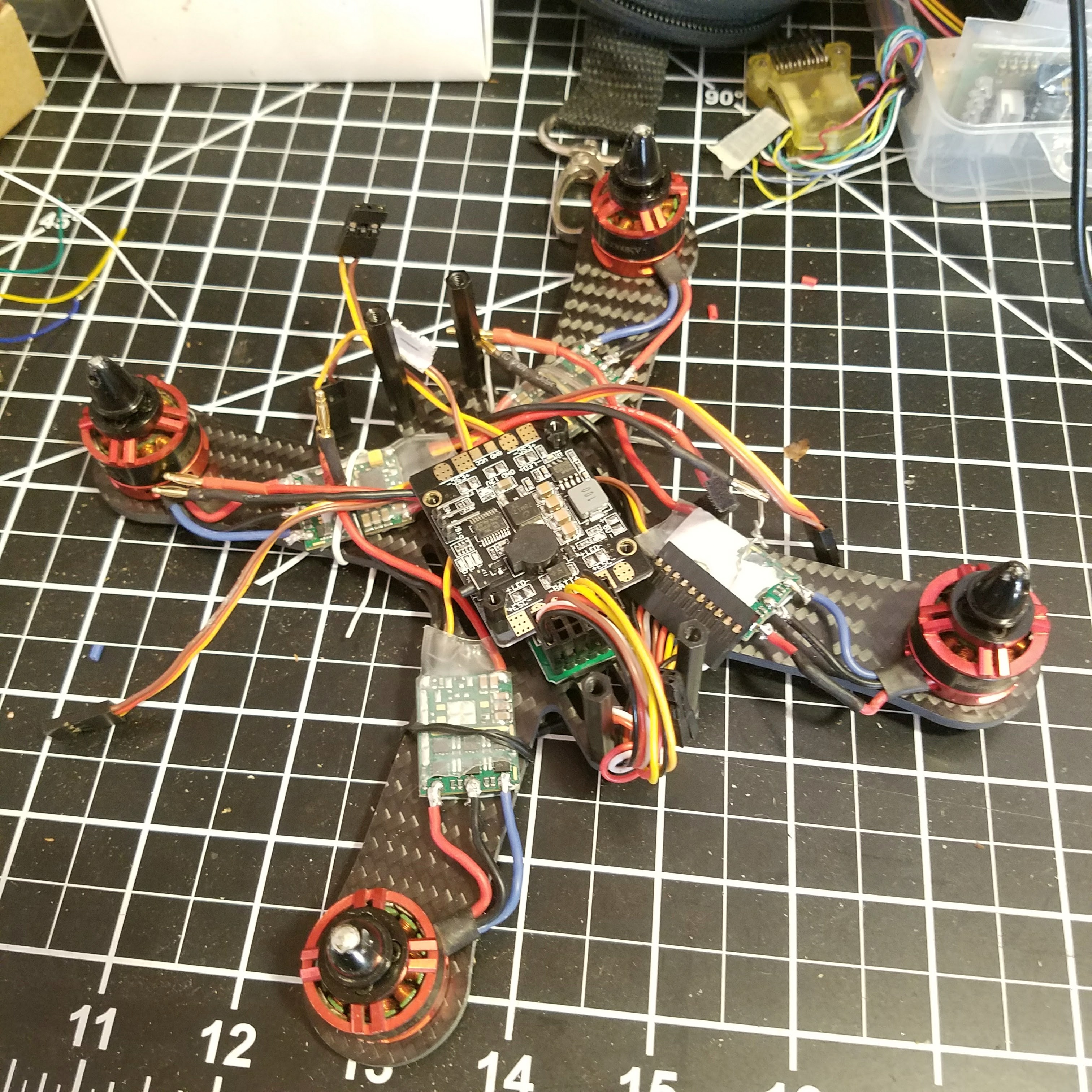 Since all my extra motors are 2400kv, it made sense to build something in the 180-250 range. I've been really happy with the compactness of my 180, so I decided to do another of those. I knew that the biggest challenge would be fitting in all the components I needed, so I worked to conserve space at every step.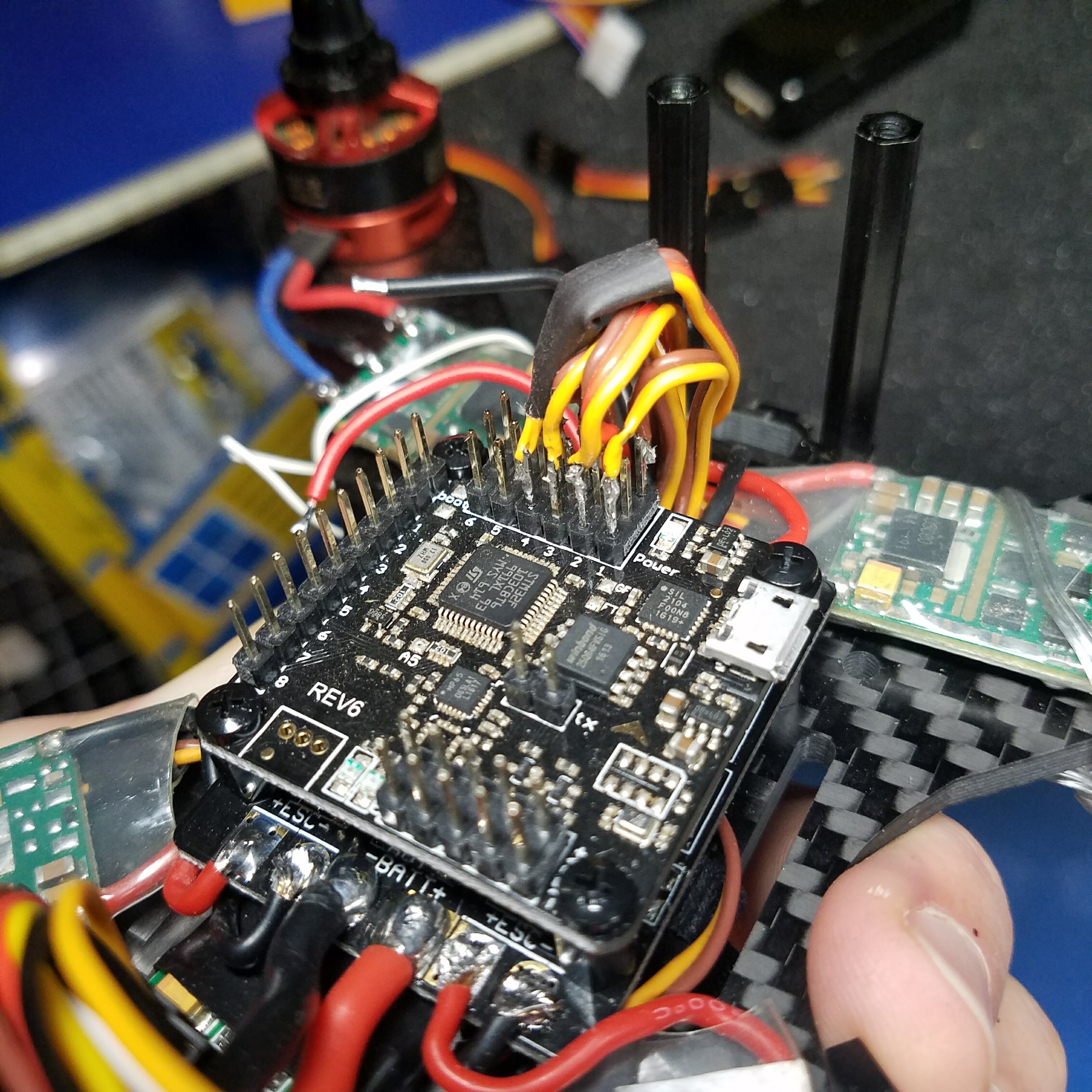 This time around I trimmed wires and soldered things directly. I realized that I hadn't swapped any components or needed to change any connections on my first build. Ultimately I'm willing to sacrifice the swappability for having a really clean build with no extra wire junk hanging around.
Yes this is electrical tape, hopefully keeping mud and grass off of my speed controllers.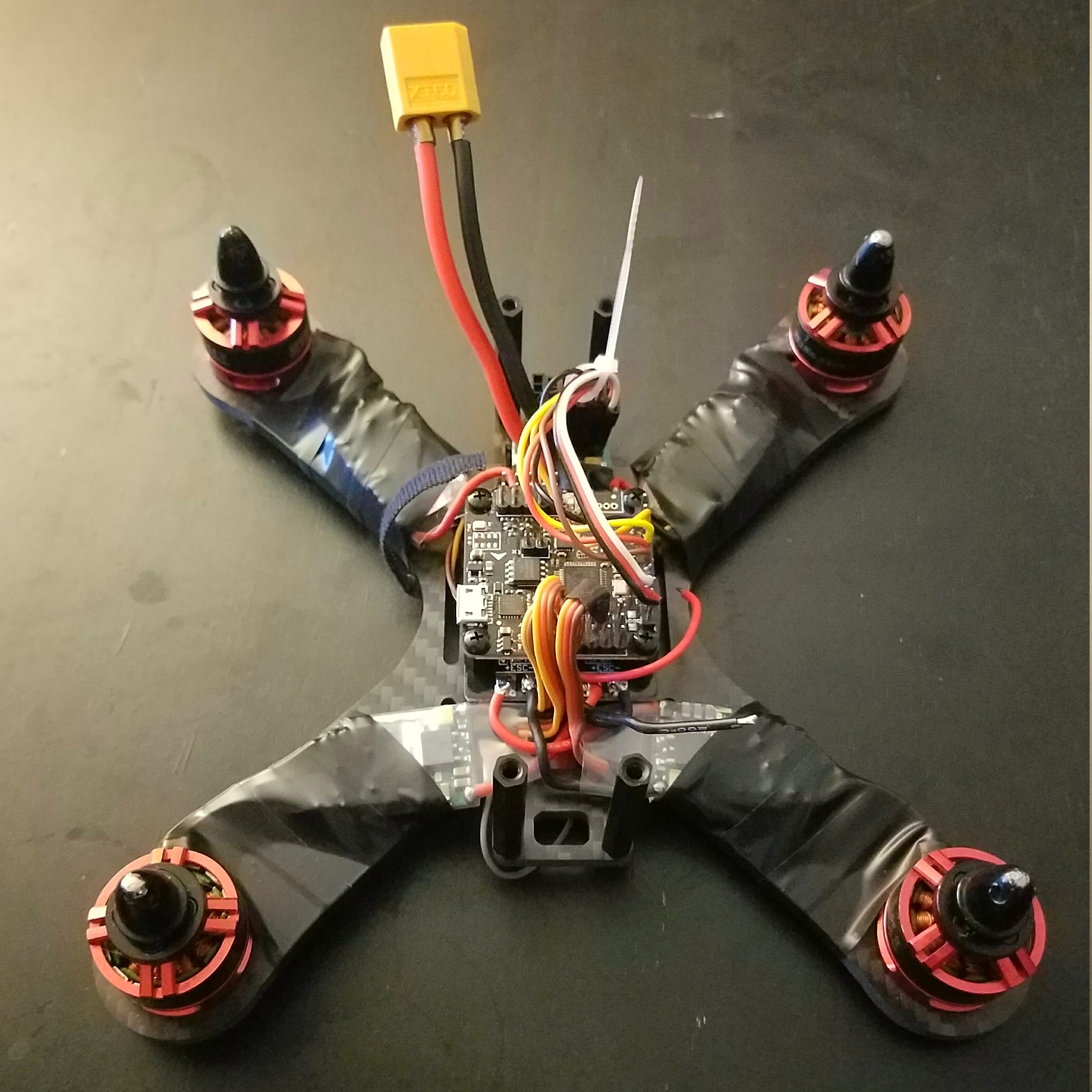 While I haven't finished the full video system yet, I'm pretty excited to try out the RunCam. I finally decided to buy a legit FPV camera ($40), because I wasn't impressed with the contrast ratio being captured by the cheap ($16) one.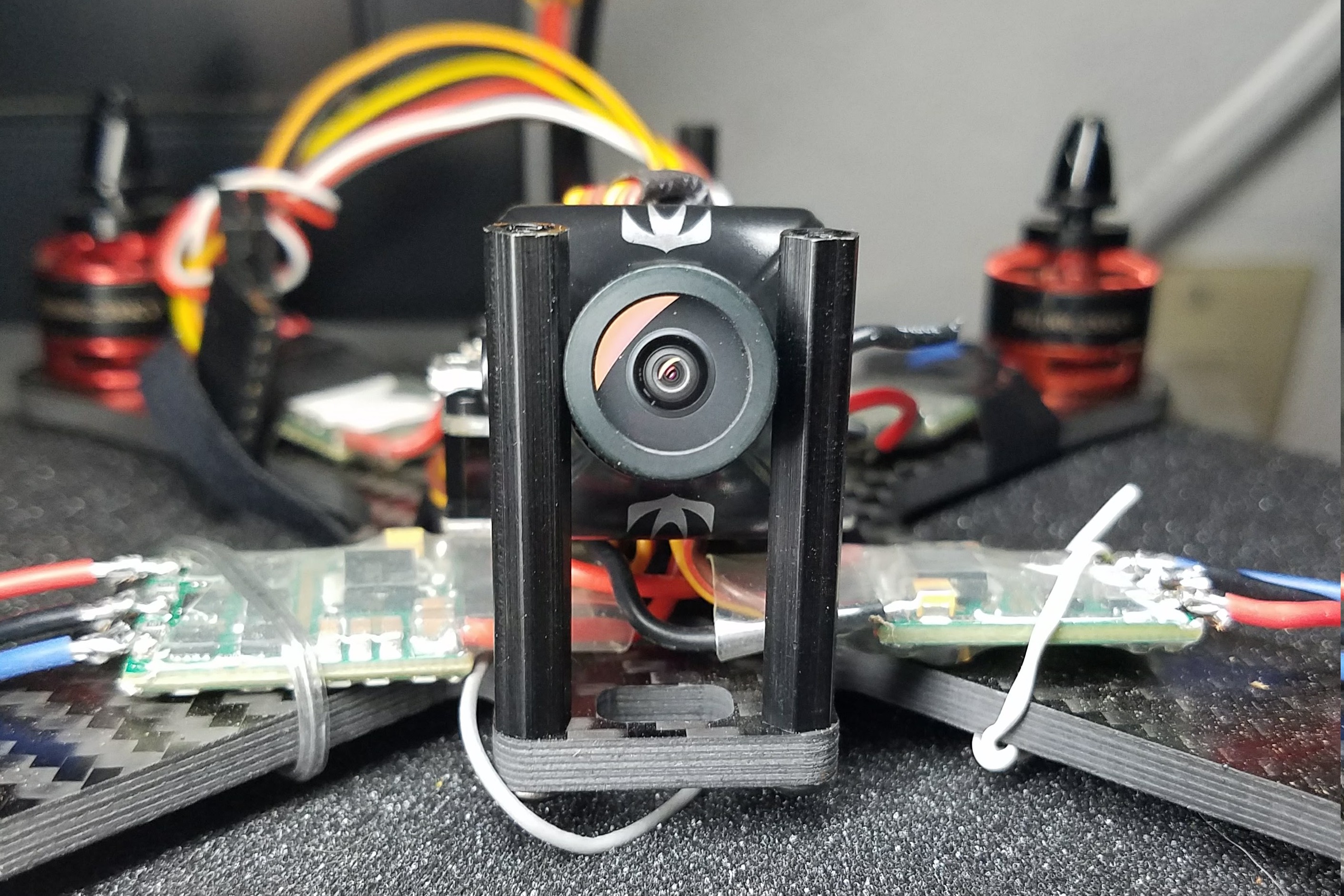 It's unbelievable how so many tiny electronics can be crammed into such a small package.